Principles And Management Of Plant Diseases
NEW
---
Plant diseases cause loss of valued resources, direct and indirect economic loss to human beings. The goal of plant disease management / integrated disease management is to reduce the economic and aesthetic damage caused by plant pathogens by several methods, measures, strategies and tactics. A thorough understanding of the disease including climatic factors and cultural requirements of the host plants are essential for effective management of diseases. Specific management programs for specific diseases are also intended this will vary depending on circumstances of the crop, its location, disease severity, regulations and other factors. Plant disease management practices depend on anticipating occurrence of disease and attacking vulnerable points in the disease cycle. Therefore, correct diagnosis of a disease is necessary to identify the pathogen, which is the real target of any disease management program.

This book deals with plant disease management strategies and narrates the basic and applied aspects of plant pathology which is very much essential to know the occurrence of plant diseases. Epidemiological factors, surveillance, forecasting, diagnosis and management through fungicides, bio-pesticides and bio technological approaches is incorporated. Development of resistant mechanism in plants and use of resistant variety of various crops against diseases also discussed.
This book is intended as a reference and text book for the undergraduate students of Agriculture and Horticulture.
Ms Sathya K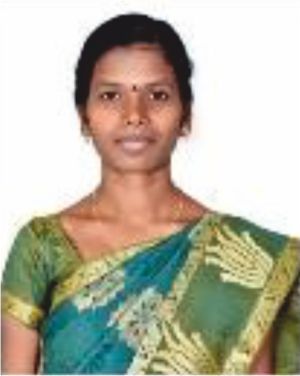 Ms. K. Sathya, M.Sc., (Agri.) is working as Assistant Professor at Adhiparasakthi Agricultural College, Kalavai, Ranipet District, Tamil Nadu. She had completed her undergraduate degree in Agriculture from Adhiparasakthi Agricultural College, Kalavai during the year 2011 and also completed her master degree in Plant Pathology during 2013 from Tamil Nadu Agricultural University, Coimbatore and qualified ASRB-NET (2014). She is involved in teaching for the past eight years and handling classes for Agriculture and Horticulture students of UG and Diploma program. She also published International and National research articles in scientific journals.
Table of Contents..
---
Plant Diseases and their Classification

Plant Disease Epidemiology
Survival of Plant Pathogens
Dispersal of Plant Pathogens
Plant Disease Surveillance
Plant Disease Assessment
Plant Disease Forecasting
Diagnosis of Plant Diseases
Plant Disease Management – Avoidance - Exclusion
Plant Disease Management – Eradication
Plant Disease Management – Protection
Fungicides in Plant Disease Management
Biological Methods of Plant Disease Management
Resistant Mechanisms in Plant Disease Management
Biotechnological Approaches in Plant Disease Management
Integrated Plant Disease Management Module for Plant Diseases
Reference
Book Details
Book Title:
Principles And Management Of Plant Diseases
NEW
Book Size:
AMERICAN ROYAL (6X9)
Copyright Holder:
All Rights Reserved
Imprint:
M/s AGROBIOS (INDIA)
Readership:
PG STUDENTS | UG STUDENTS |
Books with Similar Subjects